Happy Holidays!
From the Artful Deposit
Gallery Hours
Wed & Thurs 1-6pm, Friday 2-8pm,
Saturday 1-6pm, and Sunday 1-5pm.
Barbara Jaenicke.  "February Color on Shevlin Park Commons"
24″ x 20″ original oil, available at the Artful Deposit Gallery
Blog
Latest News & Updates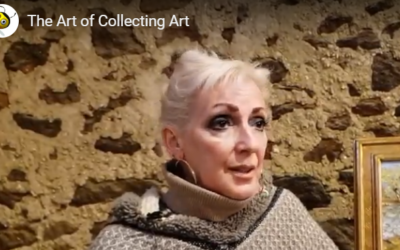 THE ART OF COLLECTING ART Is there an Art to Collecting Art? If so, where does one begin? New Jersey Buzz Local Show wanted to explore the question and reached out to the Artful Deposit and Gallerist CJ Mugavero. This is a great short piece featuring some of our local...
read more
The Artful Deposit
Meet Our Artists
The Artful Deposit Galleries represent artists with international, national, and local reputations. We offer original fine art with a wide range of pricing available for the art novice as well as the fine art collector.
We are committed to bringing a wide selection of quality fine art to our clientele. The galleries offer two and three dimensional works that vary in medium, genre, and value.