Meet Our Artists
Click on any image below to visit our artists' respective websites.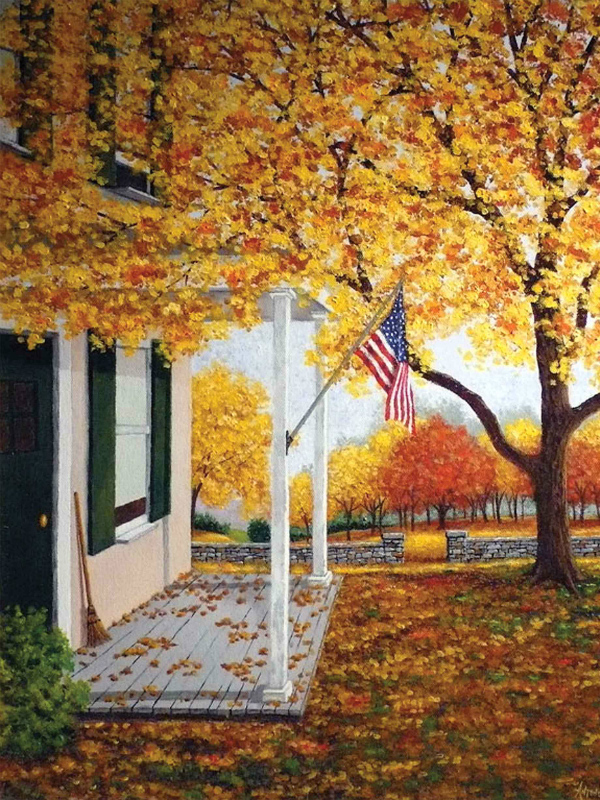 Gallery Representation since 1996
Patrick Antonelle has been painting for over three decades continuously in pursuit of perfecting his talent. Although an alumnus of the School of Visual Arts at the Brooklyn Museum and the Art Students League, it has been mostly self-education and confidence that has guided him from novice to master of his profession. In essence, he attributes life and nature as his best teachers. When not painting the landscapes of Pennsylvania or the seascapes of Long Island, Patrick has most recently been portraying the many facades and moods of New York City, Central Park and their environs.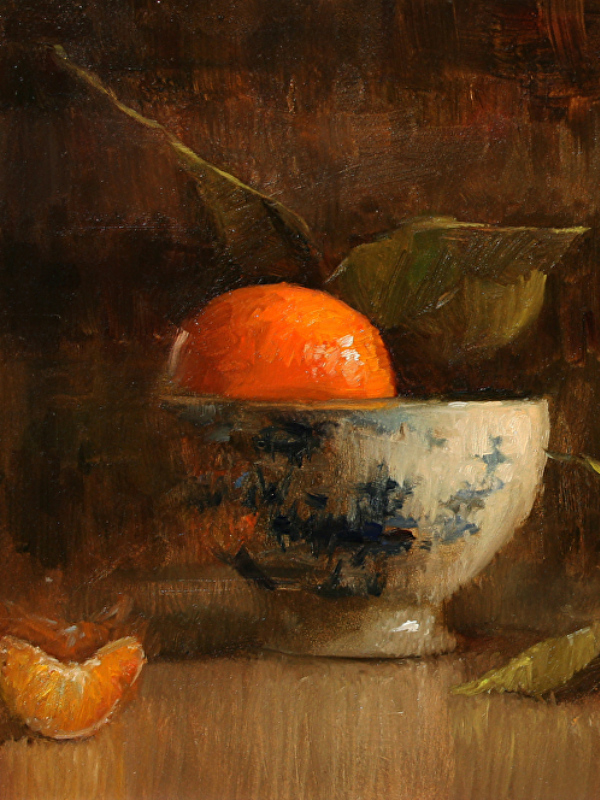 Gallery Representation since 2018
After graduating from the School of Visual Arts in New York City, Bronx-born artist Sue Barrasi traveled Europe devouring the works of the masters. In Paris she spent countless days soaking up the impressionists, especially Claude Monet and Joaquin Sorolla who remain major influences on her work. Barrasi teaches in New York and New Jersey, serves as a juror for National and local art shows and continues to compete in juried exhibitions. Barrasi is a resident member of the Salmagundi Club, Oil Painters of America, Hudson Valley Plein Air Painters, American Women Artists, Ridgewood Art Institute, and Hopper House Art Center.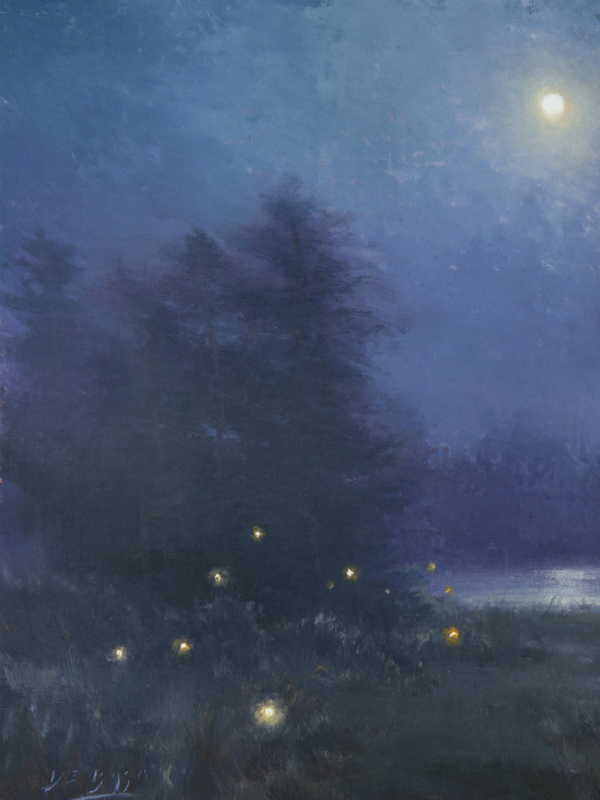 Gallery Representation since 2008
Eleinne Basa has been invited to participate in the American Masters at the Salmagundi Club in 2016 and 2018, Maynard Dixon Country show in 2009, and the California Art Club Gold Medal Shows. She has won numerous awards including the 2018 Artists Choice Award at the American Masters Show, the Art of the West award of Excellence at the California Art Club Gold Medal Show in 2012 and was the $15,000 Grand Prize Winner of the 1st Plein Air Magazine Online Salon.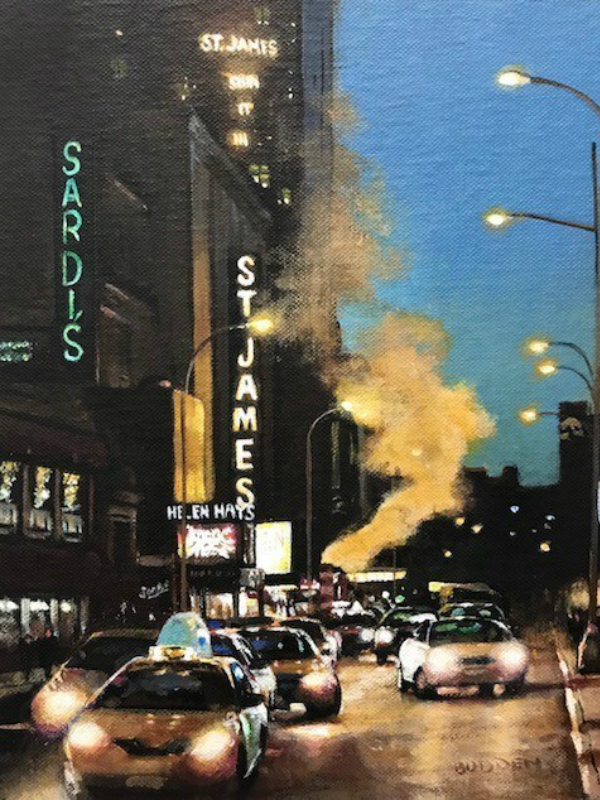 Gallery Representation since 1998
Michael Budden is an artist living and working in his native New Jersey. Mr. Budden graduated with degrees in art from Mercer County Community College and the College Of New Jersey in 1980. During the 80's, Budden concentrated on painting wildlife, winning over 100 awards in shows across the country. His unique use of composition, mood and lighting attracted the attention of major art publishers, art magazines and museums throughout the country. His art has been featured on many products including prints, collector plates, cards, and calendars, and used to help raise awareness and critical funding for wildlife preservation.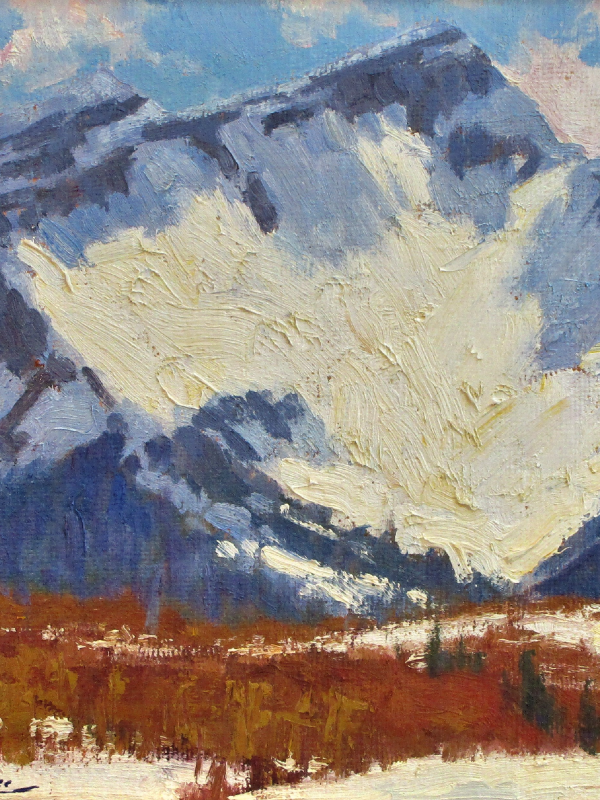 Gallery Representation since 2023
Lorenzo Chavez was born in New Mexico. His inherited connection to the colorful and
historic Southwest as well as seeing the Taos Society of Artists works as a young boy
was the catalyst for his art career. He graduated with honors from the Colorado Institute of Art in 1983 and continued his art education at the newly founded Arts Students League of Denver starting in 1987. Lorenzo and his wife Dolores currently live in Parker, Colorado. 
Chavez is an active member of. Northwest Rendezvous of Art, Past Signature member of The Plein Air Painters of America, Signature Member of the Pastel Society of America, Signature Member of the California Art Club Signature Member, American Impressionist Society, and the Pastel Society of Spain.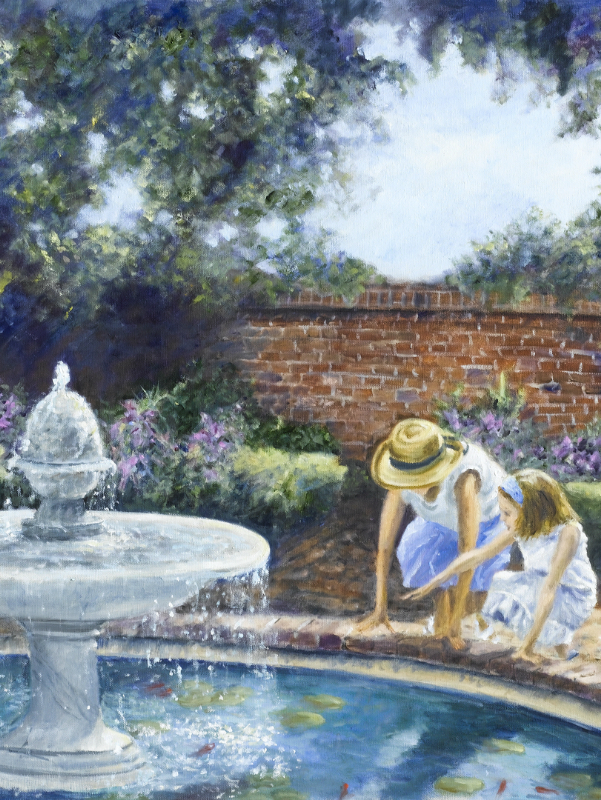 Gallery Representation since 2003
American artist, Cynthia A. Dawley, expertly uses color and light to capture moments on canvas. Growing up as the daughter of world renowned artist, Joseph Dawley, Cynthia has been surrounded by the art world her entire life.Her works have been used on corporate levels by such entities as Cartier, Colavita, and on the HBO series The Sopranos.A member of Oil Painters of America, the American Impressionist Society, and American Women Artists, Cynthia strives to continue creating the highest integrity artwork, as she carries on her family legacy.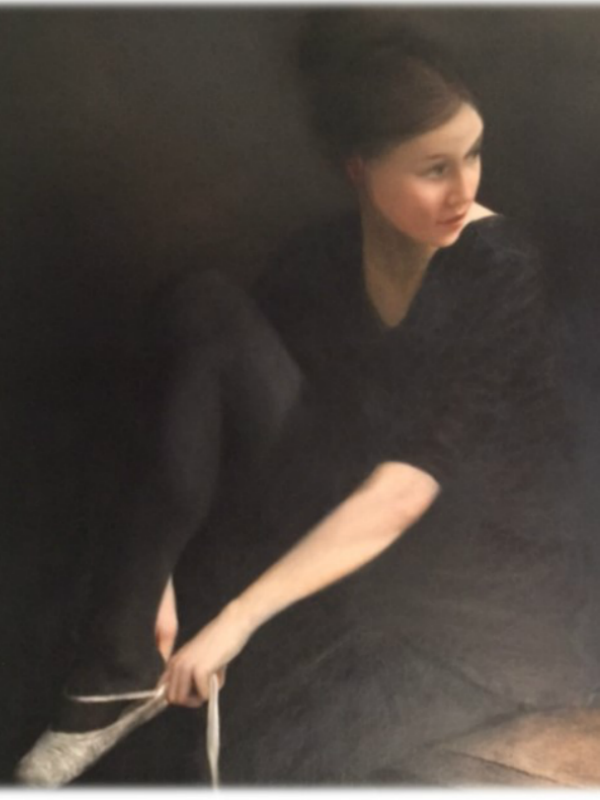 Gallery Representation since 1991
Joseph William Dawley, was born in Nashville, Arkansas, on June 19,1936. Dawley is represented in many fine collections across the United States and Canada, as well as in Museums throughout the country. He resided in New Jersey from 1961 until his passing in 2008. The story of Dawley's style change from Traditionalism to Impressionism, caused by Parkinson's Disease, was aired on April 18, 1989, on the Tom Brokaw Nightly News Program, was featured in the Sunday New York Times on August 2, 1992, and then again on EyeWitness News on August 10, that same year. Dawley was invited by the White House to create a painting for use as the official 1994 Christmas Card. Two paintings were created for this purpose and are both currently in the White House. Also in Washington, D.C., Joe's painting "Snowfall in the Park" is the 1995 Christmas Card for Very Special Arts, which is an international educational affiliate of The John F. Kennedy Center for the Performing Arts.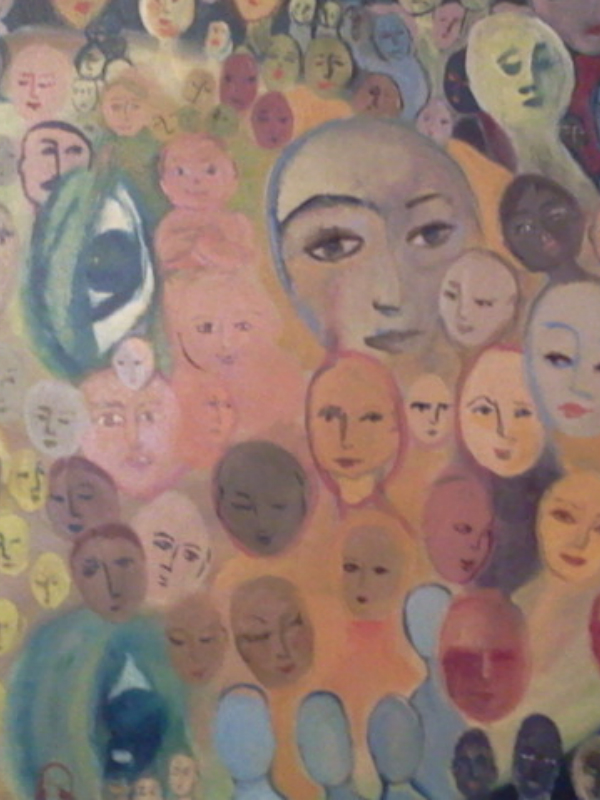 Gallery Representation since 1986
Originally from the Netherlands, Hanneke deNeve learned to be resourceful and industrious from a young age. This comes with growing up on a farm. Her studies took her to Tilburg Katholieke Leergangen where she learned about the history of art, fashion, design and printmaking. With teaching degrees for both art and crafts, deNeve taught high school for five years. She moved to the United States in 1974 as a young mother of three sons, and there she used materials economically and worked mostly in fabric appliqués, which gave rise to her work in fiber art. In 1979, deNeve started to make monotypes, some of which were reworked into collages. Her fibercollages, paintings, watercolors and mixed media are figurative and all linked. They depict an imaginary universe with landscapes, people, still lifes and dreams—often inspired by real events and people.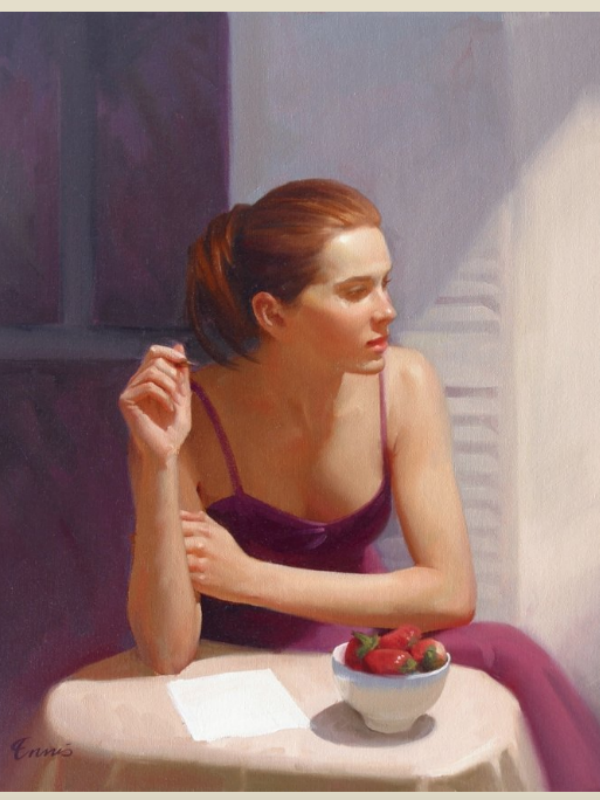 Gallery Representation since 2019
John Ennis has been recognized with over a dozen national and international awards for his portrait work. His subjects include hospital presidents, university deans, corporate CEO's, board chairmen, physicians, judges, headmasters and other notable national figures. He was educated at the Maryland Institute, College of Art (MICA) and the Art Students League of New York.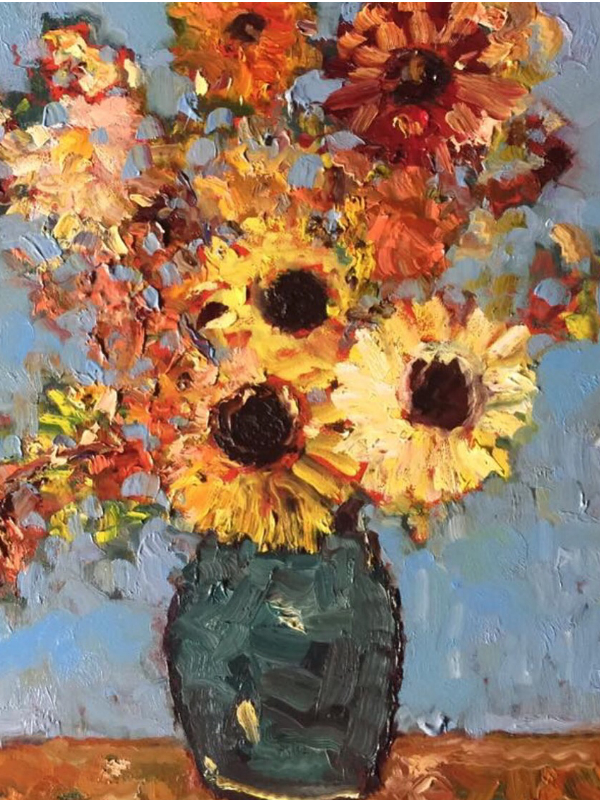 Gallery Representation since 2013
Alan Fetterman, a highly recognized and award-winning American artist, produces work sought and collected for continuing the Pennsylvania and Bucks County impressionist and plein air traditions. As a painter, sculptor, and poet, he's traveled extensively throughout the Americas and abroad, living and learning cultural values and old-world aesthetics. On March 26, 2018 Alan Fetterman was sworn in as Bucks County's First Artist Residence.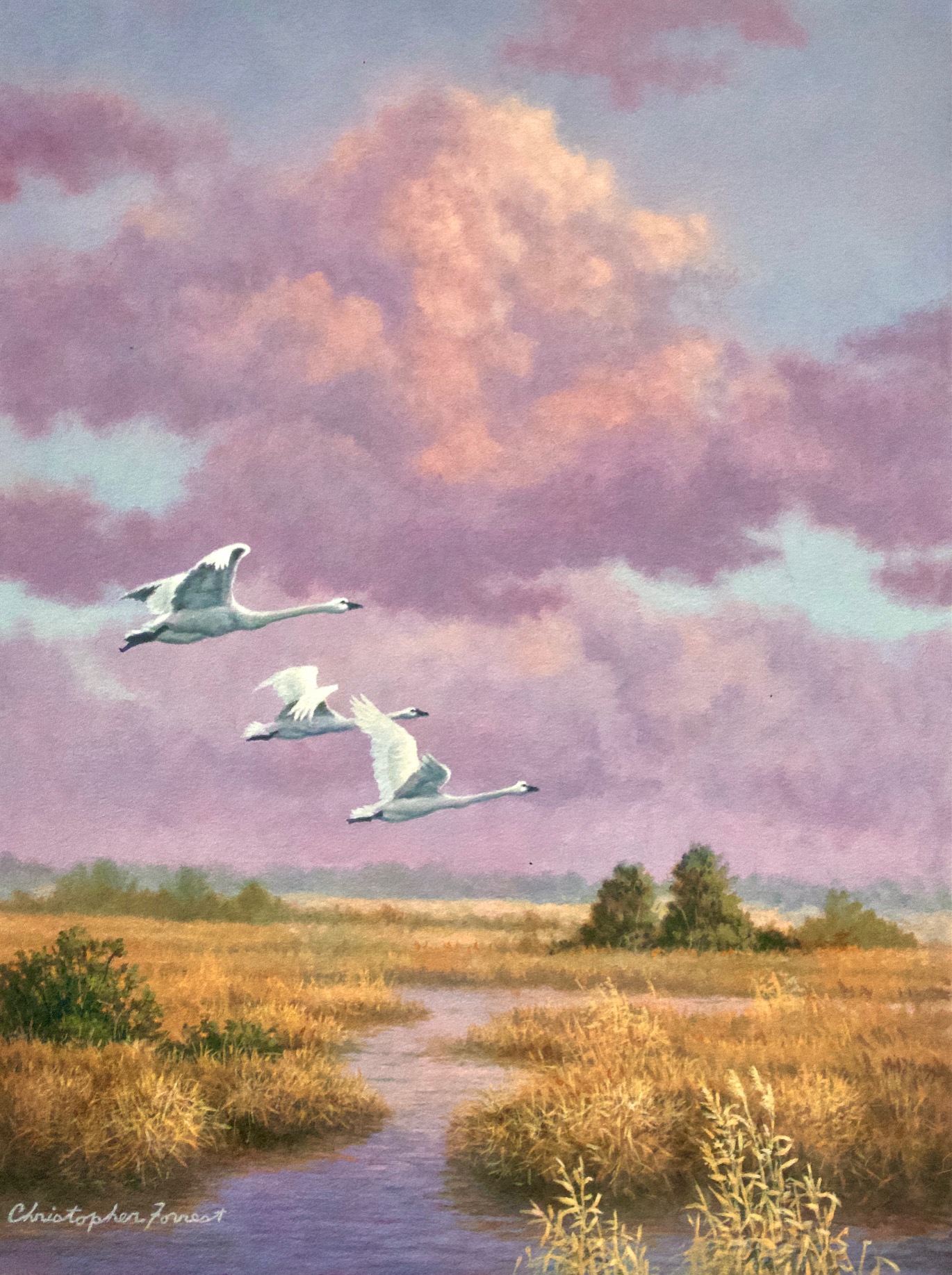 Gallery Representation 2022 – present
Chris Forrest returned to painting in 2019 following a 30+ year absence. His works concentrate on outdoor scenes with wildlife and have been juried into over a dozen national & international shows and appeared in a number of art magazines, including Hyperrealism Magazine, American Art Collector, Reader's Digest, Southwest Art, Wildlife Art, and American Society of Marine Art Journal. Always destined for art school, he ended up with multiple degrees in engineering, served 10 years as an Army officer, and worked full-time in art for 10 years, followed by 30 years in business. In the pursuit of the outdoor experience, he has camped through all 4 corners of the country and eastern Canada. Chris is a signature member of the Society of Animal Artists, and member of the American Society of Marine Artists, International Guild of Realism, National Oil & Acrylic Painters Society, and Oil Painters of America. He
grew up in Pennington, NJ, and currently lives in Brigantine.
.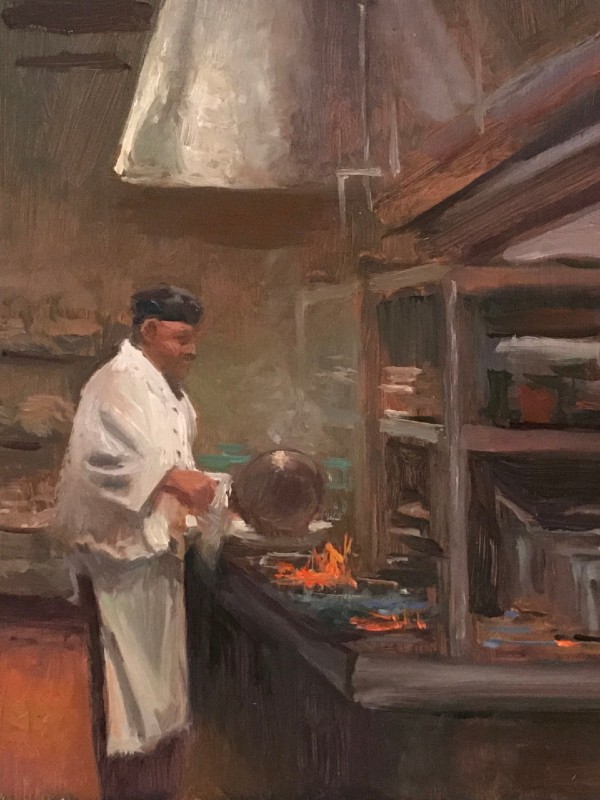 Gallery Representation 1987-1990; 2019 – present
Joseph Gyurcsak paints a broad range of subject matter including interiors, still life, figure and landscape painting. He has a keen sense for capturing the essence of his subject matter with a bold and candid approach. Joseph exhibits in galleries across the country and is the Resident Artist / Brand Manager for Blick / Utrecht Art Supplies. He travels extensively, conducting lectures, painting demonstrations, and workshops at major art institutions throughout the United States. In 2020, Joseph's work has appeared in the 21st American Impressionist Society National Exhibition, the American Impressionist Society Online Exhibition, the Oil Painters of America Virtual Salon Show, and the 91st Annual Phillips Mill Art Exhibition, where his piece Studio Glow won the Diana and Jim Resek Award for a Painting of an Interior Scene.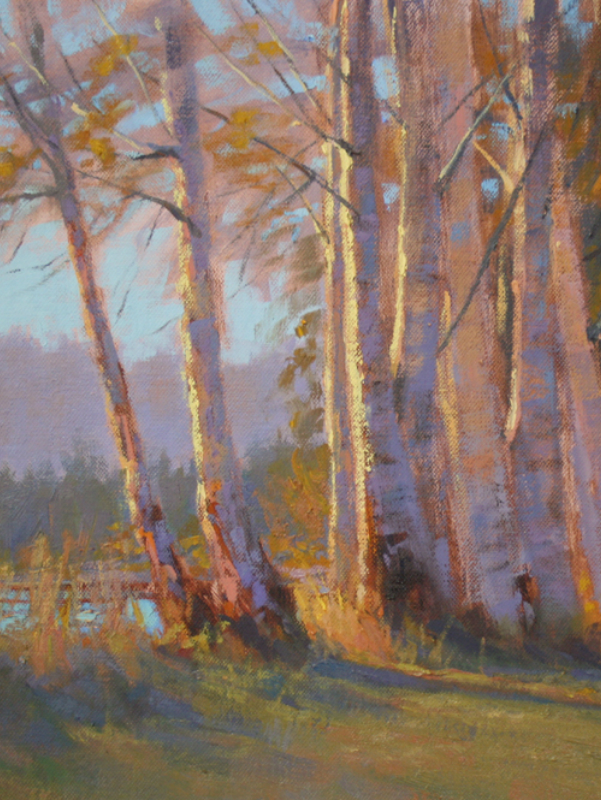 Gallery Representation since 2015
Barbara Jaenicke works in oil and pastel, and strives to capture light-filled landscapes in an impressionist style. She holds Signature Memberships in the Oil Painters of America (OPA) and American Impressionist Society (AIS), and has earned the distinctions of Master Pastelist in the Pastel Society of America (PSA) and Eminent Pastelist in the International Association of Pastel Societies (IAPS).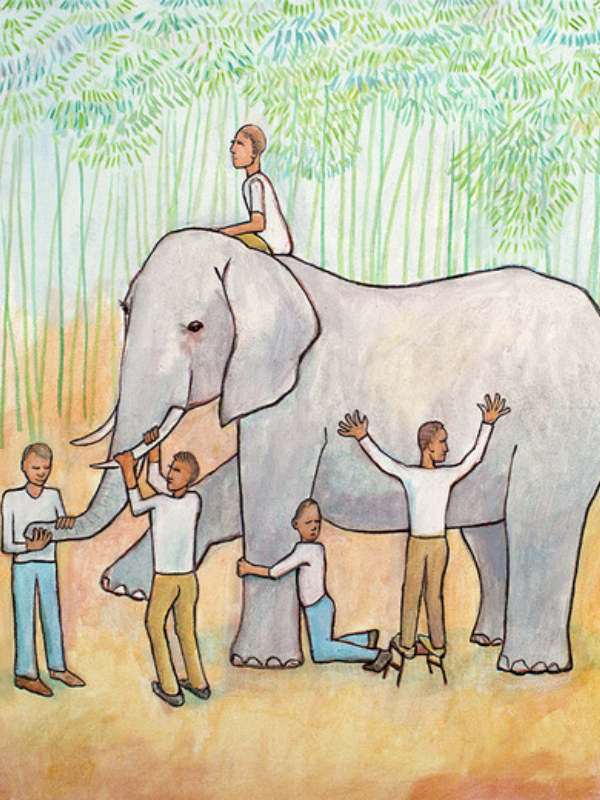 Gallery Representation since 1998
Thomas Kelly is an award-winning, New Jersey-based painter. Widely collected, his work has a signature style, which has its roots in Expressionism. His colorful, narrative, acrylic paintings on canvas often create a dialogue with the viewer. His deceptively simplistic paintings are both critically acclaimed and very approachable by everyday viewers. More than 250 of Kelly's original paintings have been collected. He encourages viewers to participate in the narrative by placing themselves inside his scenes and characters.
.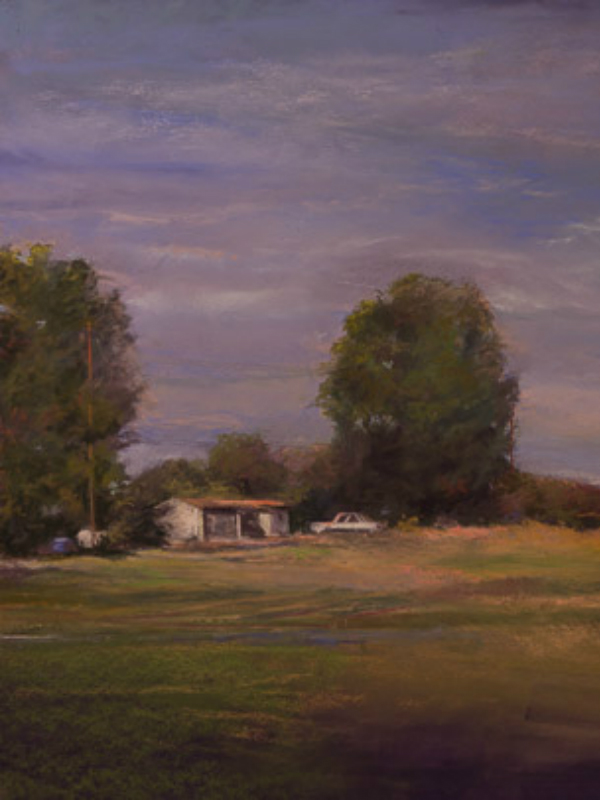 Gallery Representation since 1986
Marge is a Signature Member of the Pastel Society of America, The Pastel Painters Society of Cape Cod, the Degas Pastel Society, The Plein Air Painters of the Jersey Coast, The Pastel Society of New Jersey and a juried member of the Salmagundi Club. Since 2001, when she started working in pastels, she has won awards in many National pastel shows. In 2007, she received the first scholarship award to be given by the International Pastel Societies. She has been featured in articles in American Artist Magazine (April 2006) and in "One Hundred Ways to Paint the Landscape", an International Artist's Magazine publication.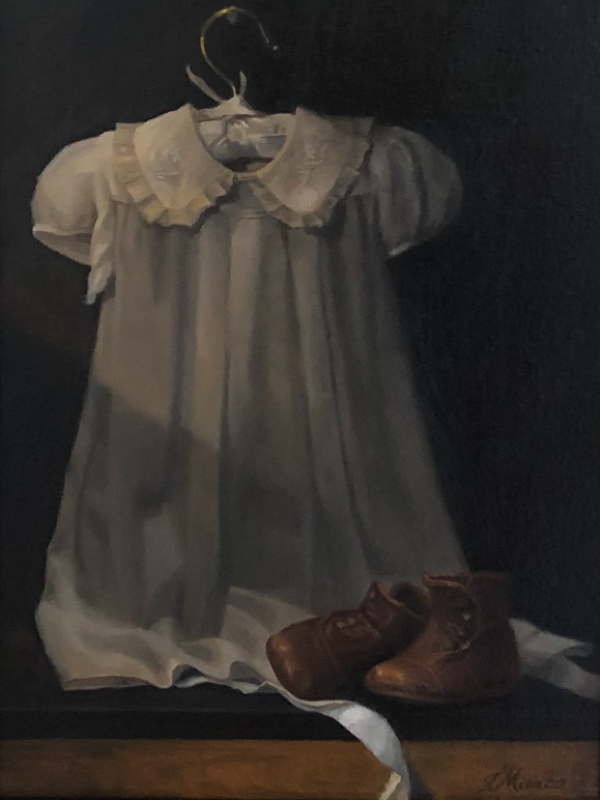 Gallery Representation since 2021
Jane is a classically trained oil painter whose work is inspired by the masters of the past. Jane earned her BFA in graphic design and illustration from the Parsons School of Design in New York, as well as a masters degree in art education. Jane launched a freelance career with national advertising firms, MTV Networks, and was an art educator in New York City and has since transitioned to painting professionally while completing an intensive drawing and painting program from the Florence Academy of Art (US). Jane's work is well collected, and can be found throughout the U.S. and in the UK. Jane's work is represented by galleries throughout the northeast United States, including the Salmagundi Club in New York, has been featured in American Art Collector and Cape Code Life editorials, and has received numerous awards throughout her career.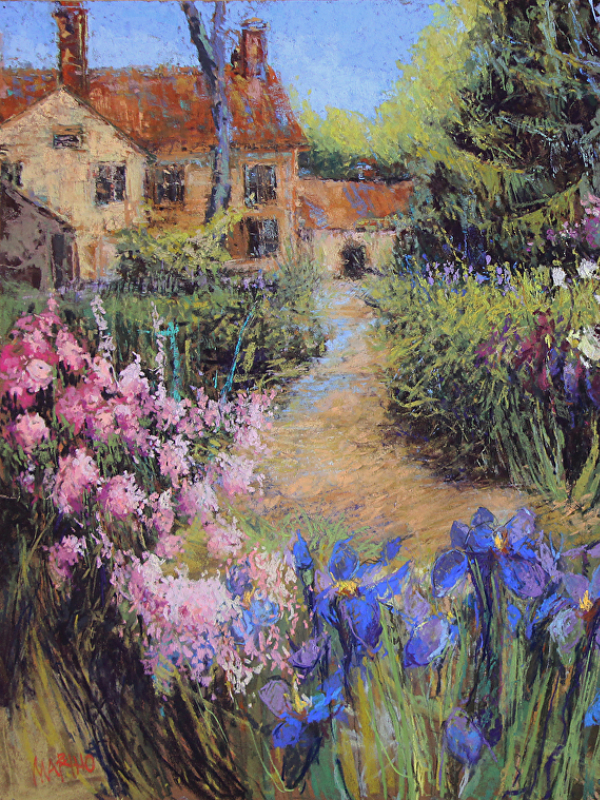 Gallery Representation since 2017
Maria Marino is a contemporary artist who paints in plein air and has an active studio practice, working in oil, pastel and drawing. She earned a BFA with honors in Interior Architecture from the Maryland Institute College of Art (MICA). She has received recognition for her paintings by the National Arts Club, Allied Artists of America, Salmagundi Club, several national plein air events and the Pastel Society of America. Her work is held in private collections in the U.S. and abroad. 
Her memberships include: Exhibiting Artist Member and Member of the National Arts Club, an Elected Member of Allied Artists of America, California Art Club Out of State Juried Member and awarded  Master Pastelist in Pastel Society of America. She has been featured in: Fine Art Connoisseur Magazine Mar/Apr 2020 Floral & Gardens Fine Art Portfolio, Plein Air Magazine, 2023, 2020 and a feature article in the Aug/Sept 2019 edition, "Broken Color-Impressionism"  as well as included in the 2019 hardcover publication "Pure Pastel" Contemporary Works by Today's Top Artists.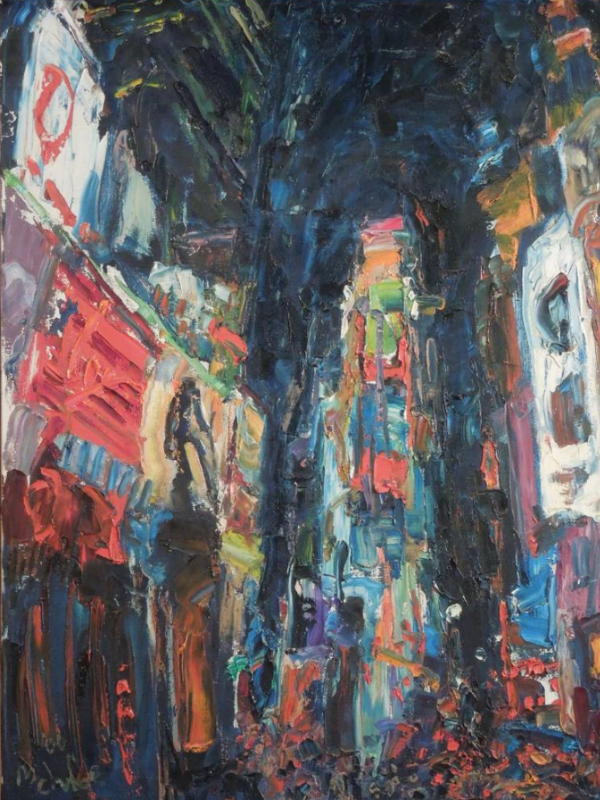 Gallery Representation since 1986
Ken McIndoe starts at the macro level. In his paintings he works hard to hold intrinsic ideas onto his canvases, to solve the problem he has set for himself, with meaning left over for the viewer to take away. He may have stopped teaching students, but he's not finished exploring for himself. His abstractions are growing more complex; he's looking sideways for other media to try; he's reviewing earlier drawings and watercolors.
Ken grew up in England and in Liberia and in 1957 he moved to the United States. After a stint in the army, he began studying painting at the Art Students League, where he later taught for several decades.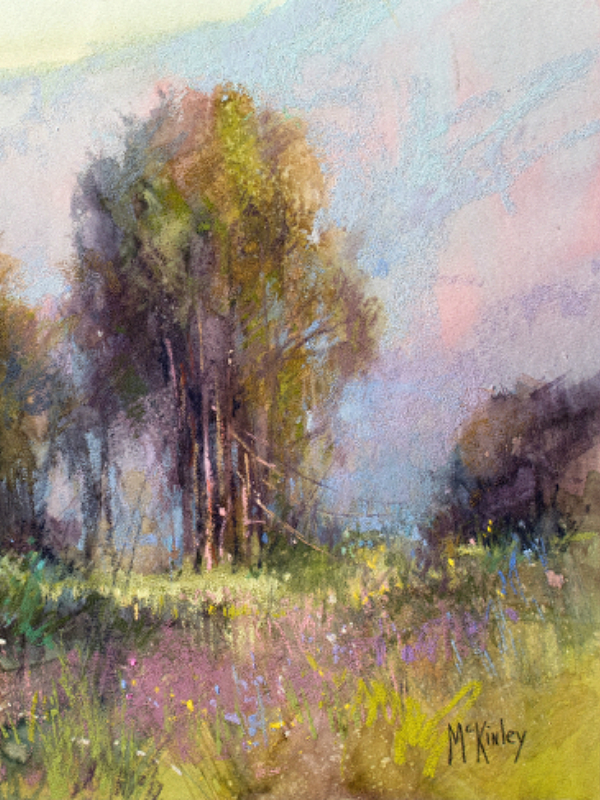 Gallery Representation since 2010
Richard McKinley has been a professional working artist / teacher for over 40 years. His work is represented in several national galleries and is in the permanent collection of numerous museums. He holds artist membership at the Salmagundi Club in NYC and has participated in their American Masters Exhibition. He holds Master Pastelist designation with the Pastel Society of America and in 2010 was inducted into their Hall of Fame at the National Arts Club in NYC. In 2012, Richard was designated Pastel Laureate by the Pastel Society of the West Coast. His oil and pastel paintings have been featured in numerous National / International art publications including and since 2003 has been a frequent contributing editor to Pastel Journal.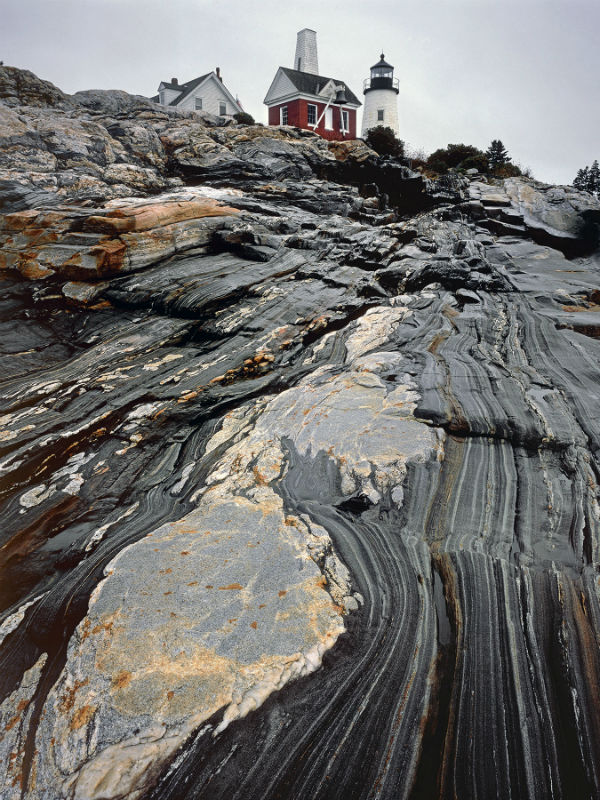 Gallery Representation since 2017
Fredric has been featured in galleries nationwide, museums, and respected professionals' homes and offices, including Tom Brokaw, Woody Guthrie, and the Ansel Adams family. He has also published a coffee table book endorsed by the Albert Schweitzer Foundation featuring his work. Winner of the "Best of Vail" award for the 2000 season, Fredric has also been featured on the cover of Art Collector magazine and was the exclusive photographer for the Wilderness Society's SAVE OUR PARKS campaign.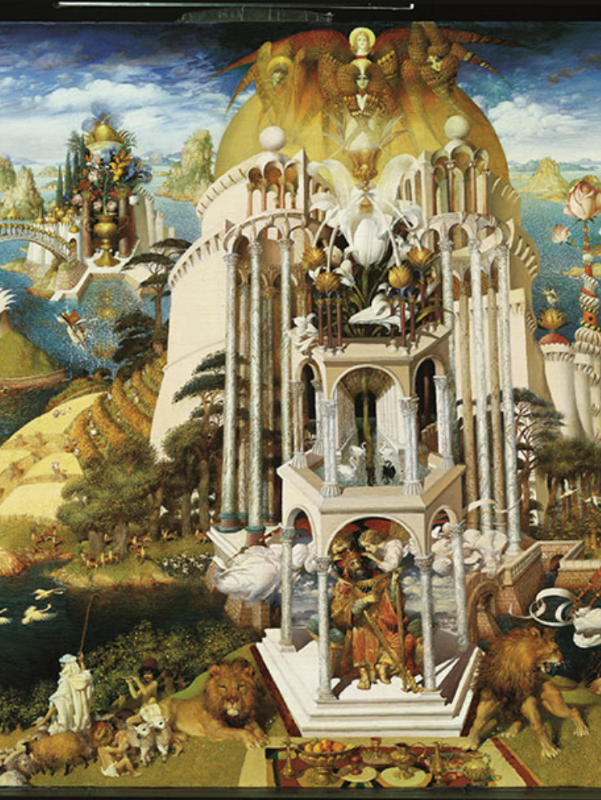 Gallery Representation since 2005
Born in the small town of Orekhovo-Zuevo, near Moscow, Spirin studied at the Moscow Art School at the Academy of Arts, then at the Moscow Stroganov Institute. Over the years he developed his own, unique style, combining traditional Russian contemporary art technique with the great traditions of the Renaissance. In 1979, Spirin came to international attention through his impressive illustrations for a variety of children's books. Gennady won the 1990 Austrian State Prize for his work in The Fool and the Fish, which was also named one of the year's best-illustrated children's books by The New York Times.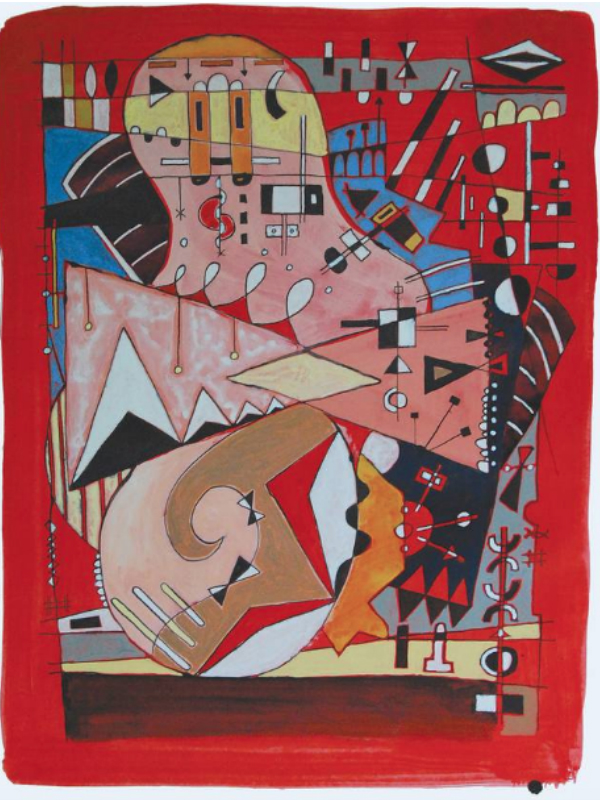 Gallery Representation since 2018
Greg Stanley has been creating art for over 40 years. He has also taught art and design at the college level for 15 years, and been a guest lecturer and instructor at Beihang University in Beijing, China. Greg's art is inspired by visual observation, literature, music, and all forms of expressive life. He works in many different mediums, including painting, printmaking, and sculpture.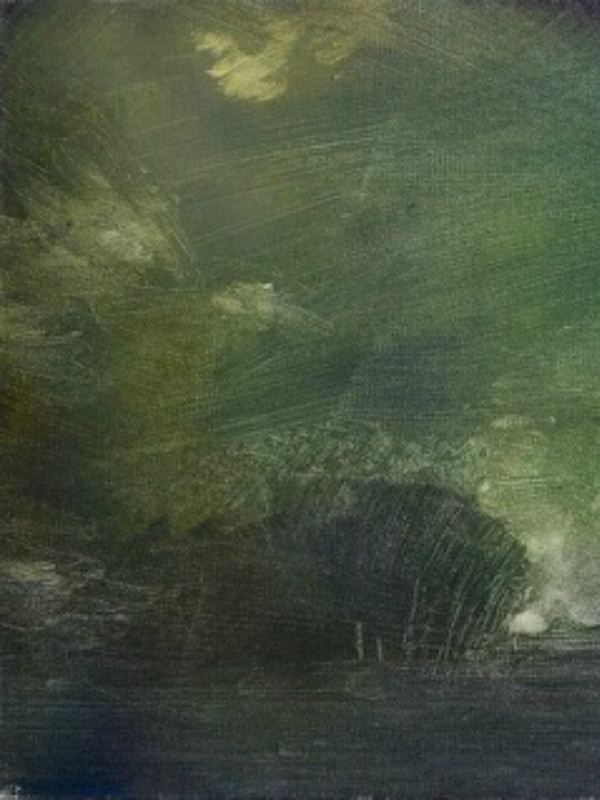 Gallery Representation since 2009
AJ Wainright is a signature member of several pastel societies, including recognition as a Master Pastelist of the Pastel Society of America, Master Circle of the International Association of Pastel Societies, Signature Member of the American Tonalist Society, Resident Member of the Salmagundi Club of New York, Member of the Oil Painters of America, and Member of the American Women Artists. Her work has been included in the Pastel 100 competition in 2011, 2014, 2015, 2016 and received Second Place in 2019.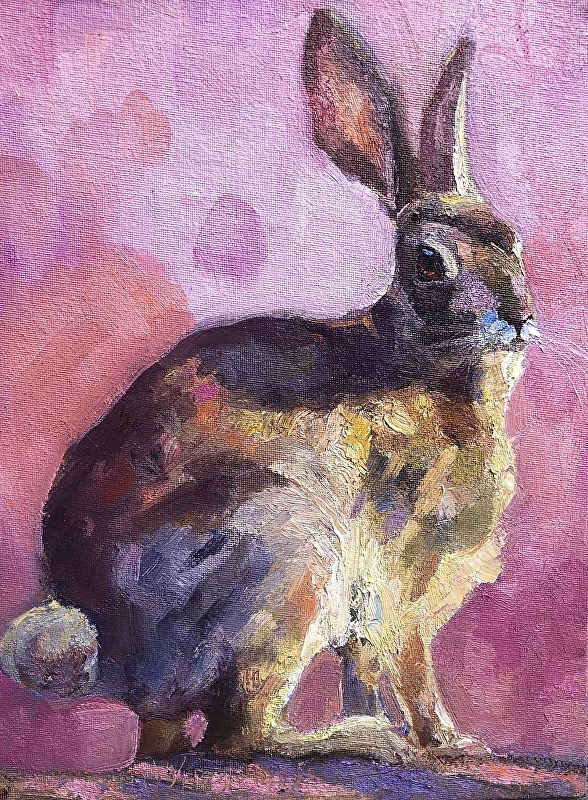 Gallery Representation since 2010
Sarah Webber is a signature member of the American Women Artists group who honored her with an Award of Excellence in November 2017. She is currently represented in Scottsdale, AZ, Tucson, AZ, Santa Fe, NM and Bordentown City, NJ. Sarah's workshop, "Barnyard Brushstrokes" has become a rewarding component of her journey as an artist. Sarah currently lives and paints in Jackson, WY and Tucson, AZ.